Lumber prices has plummeted more than 60% last year.
Labor costs are higher for fixer-up home projects
Less labor cost on semi-custom builds this year
An acre of land has stabilized to less than 7k per acre in many prime locations
Why buy someone else's idea of a home when you can have one built for you with your needs in mind? Most homes in the U.S. are over 30 years old. Some are over a century old, and prices are still appreciating in coastal states like Florida and California. The cost of maintaining and upgrading these homes can be an ongoing headache from the moment you purchase them. For many, the best option is to have a brand-new home built. But at what cost? Isn't buying land and building a home more expensive than buying an existing home?
Lumber prices are 66% lower than last year
Remember the headlines just over a year ago? Lumber prices were so high that people were looking for other materials to build fences. Well, the cost of lumber plummeted in the middle of last year to $400 per 1,000 board feet, from $1,160. It has been a major change among home-building commodities. According to HomeAdvisor, building materials can cost 30%-50% of a home-building project. Lumber generally makes up 14%-18% of the cost of a house and is the single largest item that affects the bottom line.
According to Greg Kuta of Westline Capital, labor costs have risen in the United States for both maintenance and home-building labor, but the cost of maintaining or upgrading a home over 25 years old has risen 13% overall, while the labor to build homes has only risen 6% in the last two years. This affects the overall costs.
How to finance a new home build
You can finance a new build, but not quite in the same way as if you were buying an existing property. Instead of a mortgage, you'd take out a home construction loan—a short-term, higher-interest loan that provides the upfront capital needed to build a residential property. Borrowers give building plans, project timelines, and financials up front, and loan terms are usually one year. During this time, the house should be completed and an occupancy permit issued.
Borrowers usually pay interest only on the loan during the construction of the home. Once the building of the house is complete, the remaining principal balance is turned into a regular mortgage.
Construction cost
Price range
Buying land
$3,000-$150,000
Clearing land
$1,500-$5,100
Framing
$20,000-$50,000
Plumbing installation
$7,500-$15,000
Electrical wiring
$20,000-$30,000
HVAC
$1,500-$13,000
Foundation
$4,000-$25,000
Roofing
$5,700-$12,000
Windows
$3,000-$9,600
Exterior painting
$1,800-$4,400
Interior finishing
$50,000-$175,000
Source: HomeAdvisor
Best reasons to build a home
Avoid competing with other offers – There is no need to negotiate with other homebuyers when you build your own home. 2021 saw a difference of up to 20% higher than the asking prices. In addition, the lack of competitive bidding means that you won't need to worry about spending too much.
Get what you really want – You can customize what you build. Instead of wishing your home had a certain type of flooring, a separate office entry, or some other special feature, you'll be able to customize it to your exact specifications. You also won't be limited to a specific neighborhood or location.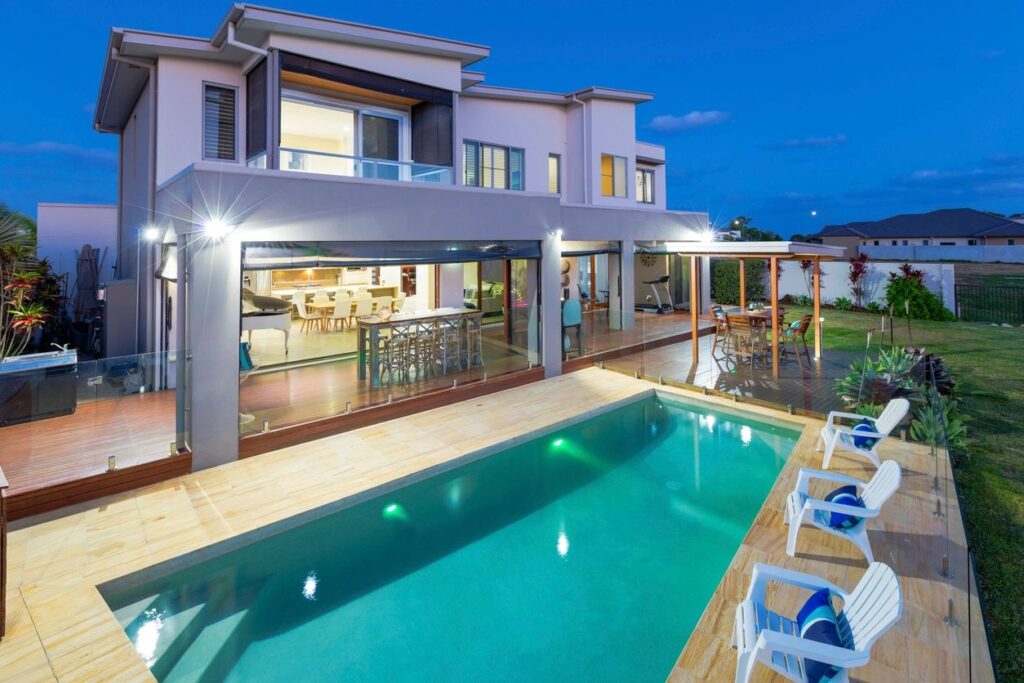 Wider market appeal – Ultimately, your house is an asset, and when the time comes to sell, a modern construction might provide you with a competitive edge.
Move-in ready – When your home is brand-new, you should not have to worry about costly repairs (at least at the outset). In the first year, the builder's warranty should cover anything that may emerge.
Demolishing An Existing House? – In most cases, demolition will cost between $4 and $10 per square foot. On average, a moderate tear-down costs between $6,000 and $25,000. You should anticipate paying between $125,000 and $450,000 to demolish and rebuild the house.
Challenges: Delays, miscommunication, and problems with subcontractors — there are plenty of hiccups that can happen while building a home. Make sure you understand your builder's work approach and timeline and be prepared for a few speed bumps. Include the time of essence, continuous manning and right-to-remove clauses in your contract with the pro you hire — this can help protect you in the event of delays or non-performance.