What does it take to make a difference? Is it money? Is it being there when called upon? What about acts of random kindness? Do they qualify as giving back to your community?
The truth is, it ALL matters. Change comes in many forms. CL KID, a recording artist and producer from Orlando, FL, believes strongly that anyone can create a better situation for others in society. So why wait?
Be the Reason is a non-profit organization co-founded by CL KID (Charles Martinez) and Johnny Ruiz. Together they bring positive change to their community using financial education and on-going events. We got in touch with CL KID to discuss music, being an entrepreneur in 2022, and his goals for Be the Reason.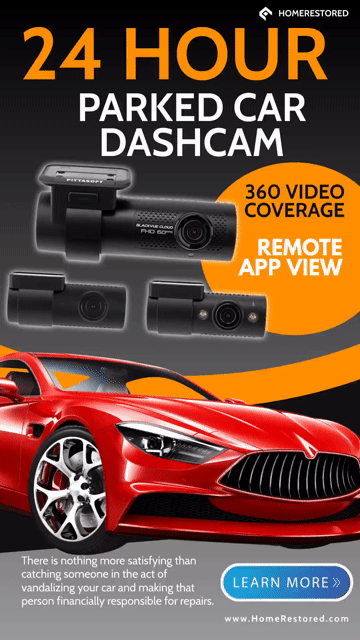 You're a music artist and producer. What made you want to start a non-profit?

I love giving. There's no better feeling. I love my home. Orlando has been my home for a majority of my life. I was born In Springfield, Massachusetts. I'm not sure if you're familiar with that town, but it's known as the birthplace of basketball and hosts the Basketball Hall of Fame. It is the birthplace of Dr. Seuss, as well. It is the location of America's first armory and home to the first American-made automobile. Springfield is known as the "City of Firsts".
You would think that would equate to a beautiful city with character and prominence. In many ways it is just that. However, it is heavily poverty-stricken and has one of the highest crime rates in the country. My parents grew up in New York City. I love the northeast. I love the people there and the way of life. Even so, I am highly aware of the needs of the communities there. I was raised within them. Now that I call Orlando home, I want to try my best to meet those same needs here in my community. My father has always been there to help those around him. Through that exposure, I've always loved doing the same. Be the Reason allows me to have the platform to do just that.
What are some initiatives Be the Reason looks to achieve in Orlando?
Our first event was based around helping the homeless. Thanks to donors and others in our community, we were able to put together care-packs that were given directly to those in need throughout the city. This was a huge success for our organization and we look forward to completing a similar event in the future.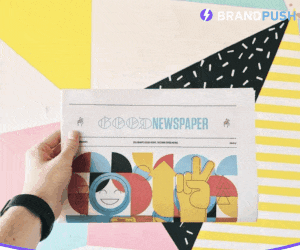 Our overall direction is financial literacy. Both myself and Johnny Ruiz are well-versed in business and the stock market. Mr. Ruiz is a licensed trader with years of experience in the market. We aim to give that knowledge back to the youth by creating Investment Clubs in local high schools. Through these clubs, students will learn how to navigate the market, place trades, handle portfolios, and other advanced skills in investing. This is in the process and there should be updates in the near future.
Does your music reflect what you are trying to achieve with Be the Reason?
Not intentionally, no. My music is something I enjoy on a personal level. I love being creative. I love writing and producing. Music works as therapy for my mind and allows me to be creative with any emotions I'm feeling or have felt in my past. One way I will say my music connects with my community goals is by bringing attention to mental health awareness. I can admit I've been depressed. I've had bad anxiety. I've felt alone in my path. Sometimes these feelings can be a launching pad for success. Other times they can make you feel trapped in life and afraid of each day.
I have multiple songs which connect with these emotions deeply. "Revelation", which was released in 2019, lyrically discusses my battle with anxiety. It's my favorite song of mine. I have a line in there which I say:
"My thoughts inside me, remind me, that I'll be, alone, on my own, as they talking beside me. Grabbing me, dragging me, back to my agony, struggling managing putting behind me" – CL KID
Revelation Official Music Video
That song really allowed me to express how I felt in those moments of my life. I have made other references to mental health in various songs. "Invisible/Lonesome", a project I completed in 2020, utilized a visual storyline of a homeless man. The video used a split-screen to show the story of a man who had a home with a loved one, then lost it all and ended up homeless and forgotten. The video itself lent itself to homeless awareness. However, the lyrics were more biased towards mental health awareness.
Invisible/Lonesome Official Music Video
One long-term goal of Be the Reason is to create a hub of communication for those struggling with mental health issues. Covid shutdowns helped shed light on mental health complications. It allowed people to feel comfortable with speaking-out about what they're feeling without fear of judgment. Be the Reason aims to one day be in a position to further help those who struggle with their mental health.
If you had one message to connect with your audience, be it through CL KID or Be the Reason, what would that message be?
Always be patient, humble, and empathetic. You never know what people are going through. You never know what difference you can make, even in the quickest moment of interaction. Stay positive in your own mind and always try to believe in your path. You will get to your destination when you are meant to.
"Every challenge is an opportunity for growth, designed to strengthen your character…not change your personality. Always be you." – CL KID
If you wish to connect further with CL KID and Be the Reason, visit them online at: